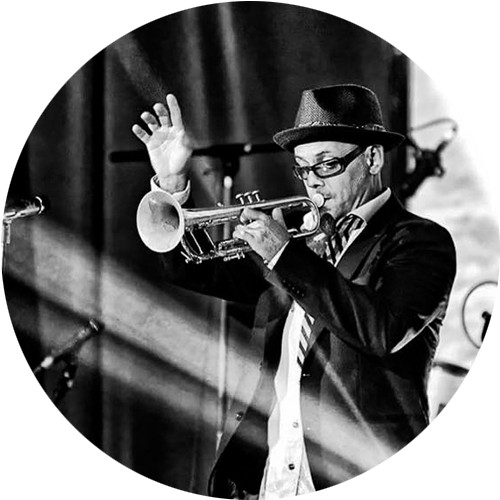 Orquesta de Jazz de Canarias (TF)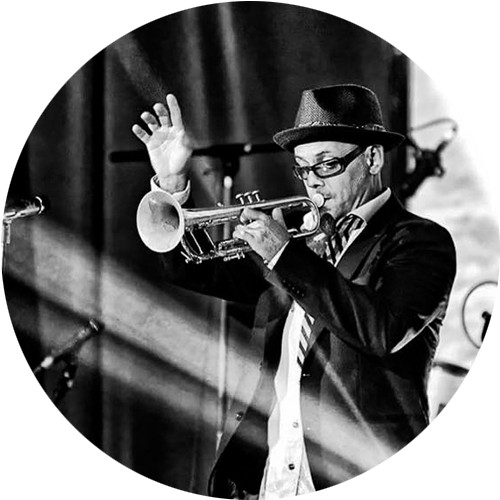 Marked by a dream, the Orquesta Jazz de Canarias with Big Band format was created in 2005, composed of an exquisite range of musicians and artists based in the islands, in order to expose their own creations and those of other composers in addition to offering a Decent work out to your professionals.
With a marked imprint of the music of our islands, original compositions and arrangements arrive that are intertwined and merged with jazz harmonies and African-American rhythms. Works that denote the musical and cultural influences of which our archipelago has been fed back from its emigrant character and recipient of other cultures.
This multiculturalism has influenced the composer, trumpeter and director of the formation, René P. González graduated from the College of Music of Berklee, Boston. His vision and musical training is exposed in a unique and avant-garde way. The sample of this is in his discography "Cantes de Vuelta y Vuelta" or "A Canary man in Boston" (2003). An album recorded live in the Aulario de Guajara of the Universidad de la Laguna, where for the first time an orchestral treatment is given to Canarian music and the Timple is introduced within a Big band format.